Wednesday, December 20th: CrossFit
Alpine CrossFit – CrossFit
Announcements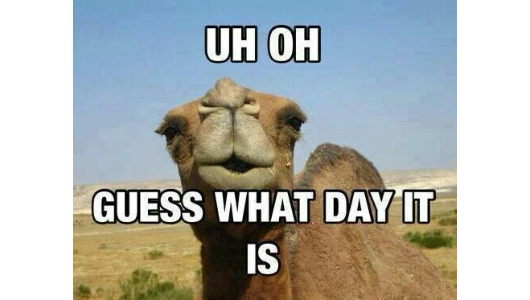 Happy Hump Day! Almost to the Holiday Weekend!
Warm-up
Full Body Warm-up D (No Measure)
8 Minute AMRAP

After two movements, complete a "Power 10" on the Assualt Bike (Sprint 10 secs)

– 15 Air Squats and 15 Push-Ups

– 3 Wall Climbs and 10 Star Jumps

– 5 Scorpions per side (on back) and 5 Scorpions per side (on stomach)

– 20 Steps Walking Lunge w Stretch (10/side) and 5 Burpees
Squat Therapy (No Measure)
Bar Holds: Grab a bar racked

higher and closer than your normal reach at bottom of squat, then settle into perfect bottom with chest, head, hands, arms,

shoulders, and back higher than usual. Find balance, let go, repeat closer and higher
Box (MB) squatting: Squat to a ten inch box, rest at bottom

without altering posture, then squeeze and rise

without rocking forward. Keep perfect posture at

bottom
Use PVC to help prepare for the Overhead Squat in the Box (MB) Squatting.
Metcon
Metcon (AMRAP – Reps)
Alternating EMOM x 24 Minutes:

1- Box Jump Overs x 12 w/ Step Down (24/20)

2- 20s ME T2B

3- OH Squat x 12 (95/65)

4- Pendlay Row x 6 (Supinated Grip; Same as OH Squat weight)
Rx+= 115/75 OHS
Masters Rx= 85/55 OHS

Masters Rx+= Standard Rx
T2B Scales= Toes to Rings OR Straight Leg MB Sit-Ups
Score= Number of UB Rounds Overhead Squat (Top Score=6) + Total Number of Toes to Bar
Cool Down
Metcon (No Measure)
Cool-Down Series:

Banded Lunge x 60-90s Accumulation ea. Leg

Banded Pigeon Stretch x 60s ea. Leg

Accumulate 2x60s Wtd. Plank (Forearm)
Extra Gains
DB Single Arm Bench Press (8-8-8-8)
(Tempo: 3211)